We are a digital marketing agency who prioritize client's need over everything else. At DigiSparsh we offer you services that would help you to achieve a personalized branding of your company and products, reach your audience and beyond and make your presence felt in the market. We boast of a team that is highly experienced, creative and has the combined experience of 10+ professionals who understand the market like none.
DigiSparsh is the place where we value our customers and over the years have been able to build a long-term relationship with them. It has been possible because we value your trust and our translucency in the work we do. At DigiSparsh we proffer a range of services that can help you to make your mark in the market and digital world at an affordable price.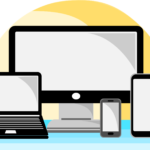 A branding a company or product a website is much more than just visual, it requires to be
– Responsive
– Has an excellent interface
– Visually appealing
These can be achieved only with experienced developers that we are.
Visual is the most important aspect of branding. At DigiSparsh we assure you that we can help you to make your brand synonymous with the visuals like Logo of your brand. We help our client with
– Logo Designing
– Banner Designing
– Business and Personalized card designing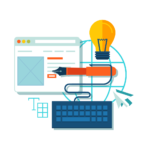 What is put out for the audience to read is important but as experienced professionals, we also know what is written on a website also impacts its status in the search engines. Our team of content writers work, closely with the digital marketing team to give you the best content that will boost the ranking of your website.
With the Internet and social media being the norm to gain visibility, branding requires not only the presence in these sectors but gain popularity too. For the visibility and to draw the traffic one needs to be on top of the search engines with their websites. DigiSparsh helps you to gain that with
– Search Engine Optimization (SEO)
– Social Media Marketing (SMM) strategy
– Online Advertisements
– Email Marketing
We also provide services in Mobile Application, System Integration, and Marketing Automation.